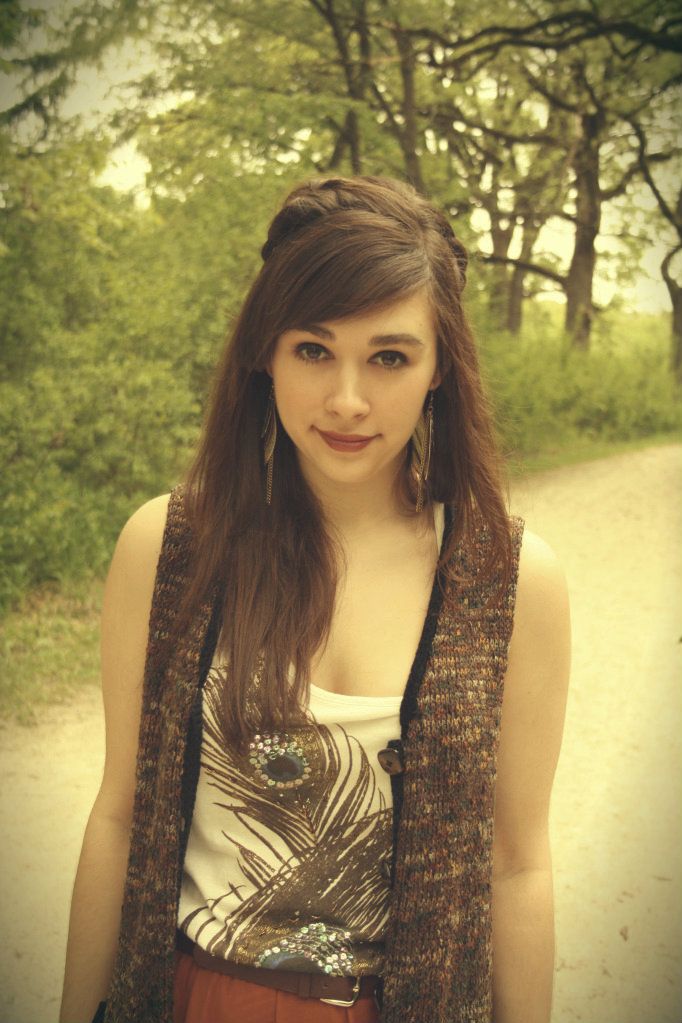 shirt: urban outfitters. vest: vintage. skirt: forever 21. shoes: steve madden.
Hello lovelies. My day of picture taking was ruined by an intense storm, so here are a few photos from yesterday. I am loving the burnt orange skirt I bought, so I wore it on a day out with my brother. We rarely do things together, so a little lunch and shopping was surprisingly fun.
Tomorrow starts my last week of school. It's going to be super busy and filled with tests. Yuck. Right now I should be studying for my AP tests, but blogging is just so much more fun. I can't put it off too much longer though or tomorrow will be pretty miserable.

I hope you all had a fantastic weekend.
Until next time, Mandy